Official
Partner
Verified SMS
Build trust and enhance your SMS campaigns with branded messages
Improve all stages of the customer journey with Verified SMS
With Verified SMS, each text sent by your business is verified by Google, so customers know  they're receiving content from a trusted sender.
Positive brand impression
+16%
+13.3%
+27%
Get your brand noticed with Verified SMS
Enhance the customer experience
Add your company name and logo with Verified SMS – give your texts a personalised look and feel that's similar to chat apps.
Give customers peace of mind
Your texts include a verification badge so customers know that messages from your business are trustworthy.
Boost customer engagement
Verified SMS branding elements grab attention, making it more likely for customers to open and engage with your texts.
Increase brand awareness
Including brand assets in your texts helps you to discreetly stay on your customer's radar.
 What is Verified SMS?
Verified SMS is a Google service that helps businesses build trust and engagement with customers through text conversations. It enables you to brand your text messages with your company name and logo, and displays a verification badge and a preview link to show that your business is a verified sender. These assets are automatically displayed on RCS-enabled Android phones.
Here at Messente, we offer Verified SMS as an add-on to our SMS service. You don't need to do a thing – we'll handle the technical aspects while you'll benefit from increased security as well as trust and confidence in your business.
Currently, Verified SMS is available in the United States, United Kingdom, Canada, Mexico, Brazil, France, Italy, Spain, India and the Philippines. We will be adding more countries to Messente's service soon.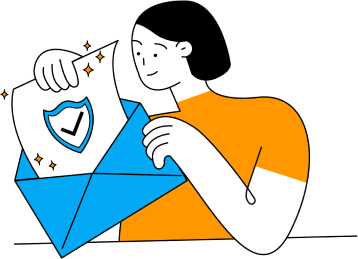 How does Verified SMS work?
Each Verified SMS you send is first verified by Google as being from a specific brand. The message content itself isn't shared with Google – just the sender details. Once verification is complete, customers will see your company name, logo and the verification badge in the texts you send.
Once Verified SMS is set up, customers will begin to recognise the texts you send as being safe and trustworthy. Customers are then more likely to be able to spot a scam text pertaining to be from your business, as it won't contain your branding elements or the verification badge.
To set up Verified SMS, you need to first register your dedicated Sender ID with Google. Messente will handle this process for you as part of our Verified SMS add-on service.
 Ready to access Verified SMS?
Talk to our experts today